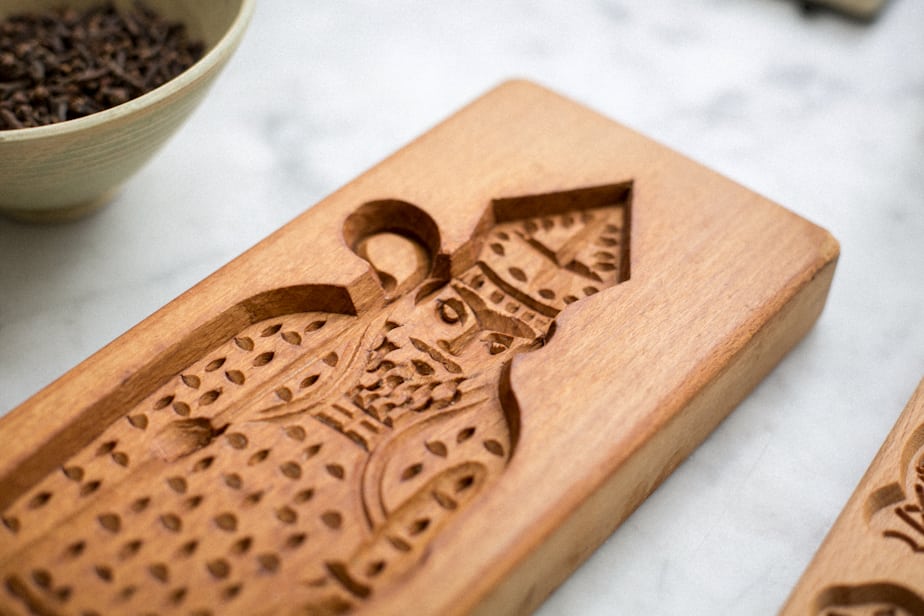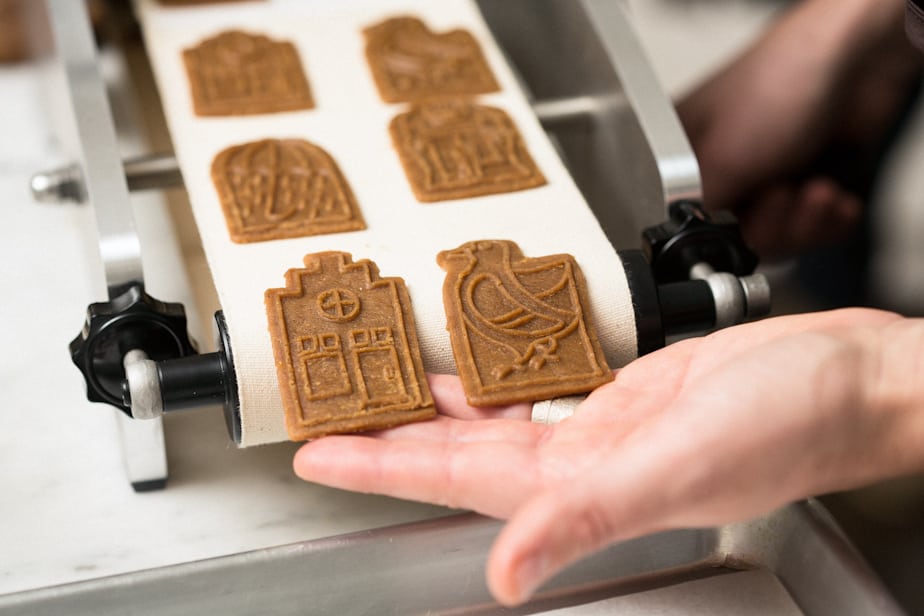 About Speculoos
Speculoos [speky'lo:s]—Spéculoos in France, Spekulatius in German, Speculaas in the the Netherlands—is one of Europe's most popular cookies. The crunchy treat gets its distinctive taste from a special blend of spices including cinnamon, cloves, pepper and cardamom. Get some!
Wooden Molds
The name speculoos derives from speculum, Latin for mirror: each speculoos is the mirror image of the mold it's made with.  In 17th- to 19th-century Europe, bakers would commission a carver to create a wooden cookie board with images that reflected popular trends of the day.
Custom Designs
Our custom designed speculoos pay homage to Belgium's historic architecture, the annual Tour of Flanders Cycling Race, frequent summer showers, and Belgium's traditional national sport of pigeon racing.
Saint Nick Speculoos
For the holidays, we produce a limited edition ten-inch Saint Nick Speculoos, perfectly-sized for a stocking-stuffer tradition.
---
Little Belgians Authentic Speculoos, available in Original and Vanilla.
Snack Packs for Everyday, Gift Boxes for that Special Occasion, and Limited Edition St. Nicks for a Unique Stocking Stuffer!